Intertech help industrial designer to design a new mold
Intertech is professional in helping industrial designer to design a new mold,
making a new mold and molding parts for them.

Whenever industrial designer has new

product design

, they come to Intertech
asking for checking whether their design can be made an actual mold and an
actual product or not. Intertech gives them many suggestion in technical view
and in costing view. Eventually, they entrust Intertech to make the mold and
the molded produccts for them in our factory, Taiwan.

If you are a product designer, if you have any new product design, come to
consult your project with Intertech..! You will get a lot of valuable suggestion back
!

GET START to consult us NOW !
Intertech is professional in helping industrial designer to design a new mold,
making a new mold and molding parts for them.

Whenever industrial designer has new

product design

, they come to Intertech
asking for checking whether their design can be made an actual mold and an
actual product or not. Intertech gives them many suggestion in technical view
and in costing view. Eventually, they entrust Intertech to make the mold and
the molded produccts for them in our factory, Taiwan.

If you are a product designer, if you have any new product design, come to
consult your project with Intertech..! You will get a lot of valuable suggestion back
!

GET START to consult us NOW !
For Industrial designer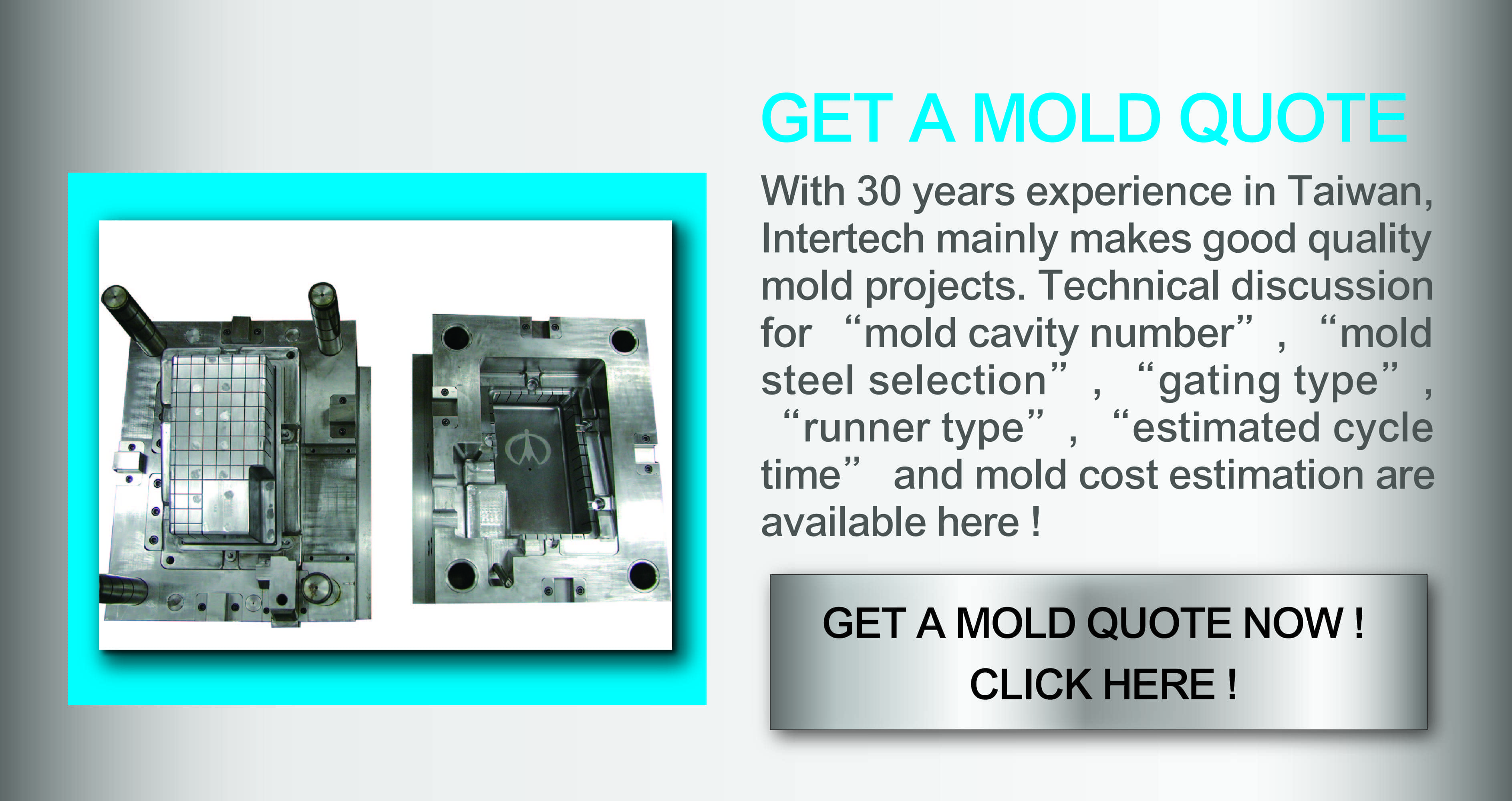 For the Industrial designer who alresdy has parts 2D, 3D, they need to know the price
for making the custom mold and the parts from Intertech...XD...???...$$$


1.
Industrial designer: I have parts 2D, 3D, how to proceed this??
Intertech: Ok, let me...see!!


2.
Intertech: You need to make the custom mold first...!
Industrial designer: Ok, how much is the custom mold?
Intertech:Ok, let's send you custom mold cost!


3.
​Industrial designer: How much is the parts unit price?
Intertech: This is up to your plastic material selected and the quantity required...,
tell me your need...!!


4.
​Industrial designer: I need to know the timing for all works?
Intertech: Ok, let's send you all timing report!!